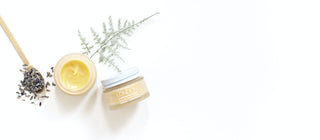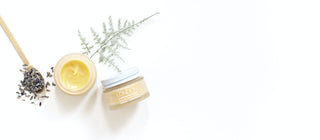 Consciously Crafted Using Intentional Ingredients
We transform everyday routines into mindful moments. Our handcrafted essentials to maintain proper foot & hand health.
OMG! This cuticles Moisturizer is amazing.
I luh luh luh luh loveeee this stuff! This smells sooo fuckin delish and feels absolutely amazing on my cuticles especially in the winter time with this cold weather! Keeps my cuticles from cracking.
Well Sara we luh luh luh luv that you are enjoying our cuticle pen. Thank you for taking the time to share you experience with us!
Life Changing
The website is amazing and easy to navigate. I am a hair stylist and my cuticles constantly rip and bleed I always have hang nails. The hydrating cuticle oil changed my life in 5 seconds!! I wish I can submit pictures.
Yaaaaaaay! Glad to hear how you are caring for your precious hands & cuticles. Thank you for sharing your results.
Best of Beauty Award Winner!
Congrats on the Allure's Best of Beauty Award for this awesome product!! I can't live without this cuticle oil . I've tried cheap and expensive cuticle oils and have not found one I like as well as this one. It's like a manicure in a tube, not only softens but seems to exfoliate the cuticle, too. Well deserved award. Thank you for an amazing product.
Love this cuticle oil!
I really love this cuticle oil! It's easy to apply, has a lovely light lavender scent that's delightful and makes me feel relaxed every time I use it, and it really does soften my cuticles.
Thank you for you lovely feedback! The applicator is the best. We have some more easy application products coming your way soon.
OMG!
Yes indeed! I love the applicator first if all! So easy to use and I can carry this with me and use it anywhere. Lovely scent too. I do see a difference in my cuticles since I started using it. No more hang nails or dry cuticles. Thank you.
Thanks Trish! We couldn't agree more about the cuticle pen. Thank you for providing your feedback.