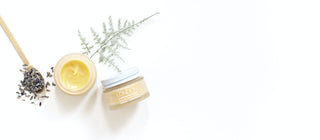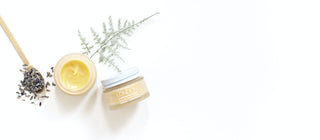 Consciously Crafted Using Intentional Ingredients
We transform everyday routines into mindful moments. Our handcrafted essentials to maintain proper foot & hand health.
It smells lovely and is rejuvenating.
Exhale lemongrass mint
I received the exhale foot soak in a different jar than pictured. I actually like the appearance better than one in picture but due to smaller opening it's a bit harder to get product out. The lemongrass mint scent is not strong but is soooooo relaxing. It's not your typical vanilla smell. It's exotic like something that would be used at a spa. It did not leave my feet feeling oily just soft and smelling great. I used the healing foot balm afterwards which always feels great. I would love this in a handcream! Hint hint. 😁
We are happy that you received your exhale foots soak. We were so excited about our new packaging that we started sending it out prior to getting our new product photos. Isn't our new packing super cute? We love it! You captured the exact feeling we want each and every customer to experience, a spa like feel at home! Hint Hint...hand cream and new scents in the works Stay tuned for amazing more new amazing products!
Love it!
Naturally London's salts and butter are amazing! The soaks smelled wonderful and made my feet feel awesome! The butters made my feet feel baby soft with the first application! Within days my feet felt like they did when I was twenty one before I began to wear heels! lol! I have and will continue to recommend Naturally London to everyone I know!
Relaxing but stains slightly.
I enjoyed this foot soak. The scent is subtle and is very relaxing. I soak my feet for about 20 minutes then use the foot scrub. My feet feel clean and exfoliated. The only downside for me is that it stains my toenails and my soaking tub. I have to wipe it pretty good to get it off but this would not deter me from buying it again.
Thank you so much for your honest feedback. We appreciate it! Its the best way for us to grow and make our products perfect! Keep them coming...